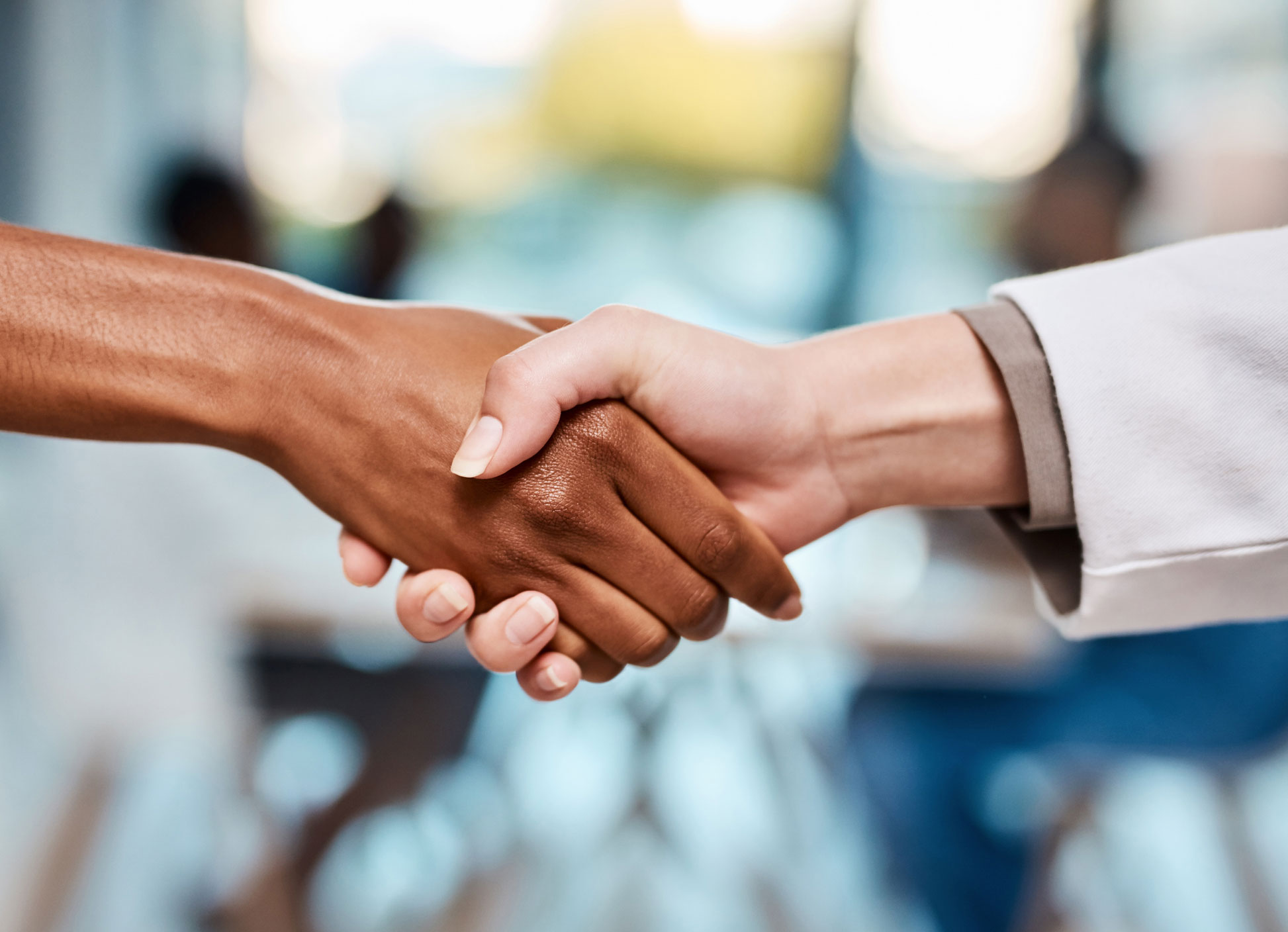 Carlsbad ENTs
We won't stop until you get the results you're looking for. Schedule an appointment today and meet our team of ENTs. Call or text us at 760-334-5466.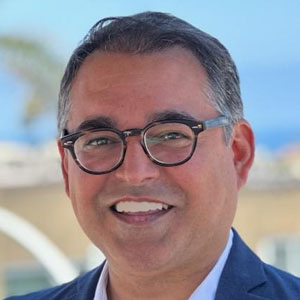 Amit Date', M.D.
Otolaryngologist
Dr. Amit Date' joined San Diego Ear, Nose & Throat Specialists in July 2023. He is a highly accomplished
otolaryngologist with extensive education, training, and experience in the field of ear, nose, and throat
(ENT) medicine.
He is certified by the American Board of Otolaryngology and has a remarkable track record of providing exceptional patient care.
Dr. Date' completed his bachelor's degree in physics at the University of California, Berkeley. He went on to medical education at the University of Illinois College of Medicine, where he obtained his Doctor of Medicine (M.D.) degree. He further pursued the Medical Scholars Program at the same institution, earning an additional degree in Master of Business Administration (M.B.A.). His academic achievements and dedication to medicine were evident early on in his career.
Following medical school, Dr. Date' underwent specialized training in otolaryngology at Southern Illinois University, College of Medicine. He completed a residency in Otolaryngology-Head and Neck Surgery, serving as Chief Resident during his final year. Dr. Date' also completed a General Surgery Internship as part of his comprehensive training.
Prior to joining San Diego Ear, Nose & Throat Specialists, Dr. Date' held significant positions, including serving as the Department Chair and Otolaryngologist—Head and Neck Surgeon at Christie Clinic in Champaign, Illinois. In this role, he oversaw a diverse surgical practice catering to both adult and pediatric patients.
Dr. Date's dedication to patient care extends beyond his clinical practice. He has been an Associate Professor of Clinical Medicine at the University of Illinois College of Medicine, Champaign-Urbana since 2013. During his tenure, he delivered lectures on otolaryngology, mentored students interested in pursuing the field, and contributed to the education of future physicians.
Throughout his career, Dr. Amit Date' has been actively involved in research, presenting his findings at prestigious conferences, and receiving grants and awards. His research experience includes studying vocal cord scar therapy using stem cells, evaluating the outcomes of in-office balloon sinuplasty, and investigating intra-arterial chemotherapy for head and neck squamous cell carcinoma.
Dr. Date' is an esteemed member of the American Academy of Otolaryngology-Head and Neck Surgery, reflecting his commitment to staying abreast of the latest developments in the field and collaborating with fellow professionals.
With his extensive training, expertise, and dedication, Dr. Amit Date' continues to make significant contributions to the field of otolaryngology. His passion for providing exceptional patient care, conducting research, and educating future physicians is a testament to his commitment to improving the health and well-being of individuals with ENT conditions.
Dr. Amit Date' not only excels in his professional commitments but also embraces a fulfilling personal life. In his free time, he shares joyful experiences with his partner Rachel and their adorable English Bulldog, Fitzwilliam. Together, they enjoy exploring new destinations, indulging in the art of cooking, and creating lasting memories as a family.
Been here a few times and always a great experience. Recently did an allergy test with my 13 year old son and me. The staff was super helpful and Dr Date explained the results and options. My "go to" specialists for ENT.
Steve
5 stars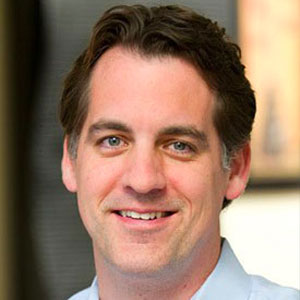 Stephen Dent, M.D.
ENT Specialist
Dr. Dent attended Texas A&M University and received a B.S. in Biomedical Engineering with a minor in Electrical Engineering.
He went on to obtain his medical degree from the University of Texas Medical Branch. After completing General Surgery Internship at the University of California Davis he finished his specialty residency training in Otolaryngology at the University of California San Diego. He then moved to Encinitas and opened a private otolaryngology practice in 2009. Dr. Dent is a board-certified Otolaryngologist and a current member of the American Academy of Otolaryngology-Head and Neck Surgery. Dr. Dent is acting Division Chief of Otolaryngology at Scripps Memorial Hospital of Encinitas, and is credentialed at: Center for Surgery of Encinitas and Scripps Encinitas Surgery Center. He has been living in San Diego since 2005. He enjoys the atmosphere of coastal North County and is very happy to serve this community. In his free time, he enjoys beach volleyball, camping, and spending time with his family.
Scripps

Dr. S Dent is an excellent ENT doctor and an outstanding surgeon. He treated and operated on my old problematic, sick right sinus and passages. After it all healed the results were great. No pain, No inflammation! The staff of Dr. Dent's office was extremely accommodating: questions, appointments, scheduling, and medications. One of the best staff support teams I have ever experienced. The scheduling office also was great in advising my schedule for surgery and documentation. I am giving Dr. Dent and the team 5 stars! Thank you very much.

Lisa
5 stars
---
EXCELLENT support staff, excellent doctor, excellent physicians assistants! From the moment you step in the door you know you're going to be taken care of properly! Excellent support with making appointments, Short wait time, and expertise that I haven't experienced in a very long time! So happy to know there's still a doctor's office & physician out there who is thorough, who cares, has an entire staff who cares, and does an excellent job! Thank you! Highly recommended by another trusted physician of mine – I am so grateful to know about San Diego Ear, Nose & Throat Specialists! ️ ️

Polly
5 stars
I have been a patient of Dr Dent for many years. Very thorough, caring, and professional. The first Dr in years to see that my issues may be an autoimmune issue. I trust I'll be well taken care of and I truly do recommend that you can trust him too!!!
Denise W.
5 stars
11/5/22
Dr. Dent has the best bedside manner and best touch of any doctor you could ever find. He has a true healing hand! The staff is exceptional!
Mark K.5 stars8/17/22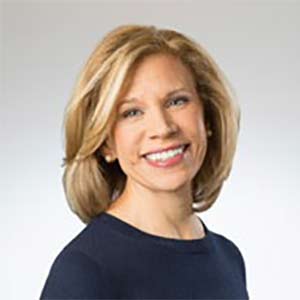 Linda Goldstein, Au.D.
Doctor of Audiology
Linda Goldstein, Au.D. is licensed by the state of California to provide comprehensive audiological and hearing aid services.
She received a B.A. in Speech Pathology from East Stroudsburg University (East Stroudsburg, PA), an M.A. in Audiology from Temple University (Philadelphia, PA), and a Doctor of Audiology from Salus University (Elkins Park, PA).
Dr. Goldstein's background and experience in multiple facets of audiology have been broad and extensive. Prior to joining San Diego Ear, Nose, and Throat Specialists, she served as the Director of Audiology for HearMD for almost 20 years.
Additionally, she has served as a clinical audiologist for an ENT practice, a private practice, and the Boston Guild for the Hard of Hearing, Director of Clinical Services and Chief of Audiology at the St. Louis (MO) Hearing and Speech Center, and Customer Service Audiologist and District Sales Manager for Ensoniq Corporation.
Her clinical areas of expertise include:
– Diagnostic audiology
– Aural rehabilitation
– Hearing aid fitting and service
– Counseling
– Improved quality of life through better hearing
Dr. Goldstein is a Fellow of the American Academy of Audiology and holds a Certificate of Clinical Competence from the American Speech-Language-Hearing Association.
I had been looking for a solution to block out noise while sleeping and found out that this office provided custom-made sleep earplugs that could help block out sound more than regular foam earplugs! I was able to get an appointment fairly quickly and met with Dr. Goldstein who was very kind and explained to me what I would expect in terms of the process of creating the earplug, what noises it would help block out, and how long it would take to receive the earplugs. All in all, it was a wonderful experience and all of the office staff had been very friendly and welcoming as well!.

Joshua L.
5 stars
12/31/21
---
This was my first visit. Friendly and professional. The audiologist was attentive to any questions I had and took the time to explain the procedure of each test. Follow up appointment with Dr was very thorough and he went over each of the test results taking the time to explain treatment options available for any hearing loss. Overall experience was very pleasant and medical treatment was excellent!.

Susan L.
5 stars
7/30/22
My family has had hearing issues for years. We're blessed to be introduced to the professional staff at San Diego Ear, Nose & Throat Specialists. When I arrived I appreciated the warm and friendly greeting from the front desk staff. As you know with Covid-19, additional precautions need to be put in place for the safety of us all. Dr. Goldstein Is extremely qualified to determine where our hearing could be improved. She is very compassionate along with being willing to discuss all options that are available to us. I have had the good fortune to work closely with Collette on ordering and replacing hearing aids, working with manufacturers and insurances. Collette is excellent in keep the patient updated on the progress of order arrival dates, etc. Her calm manner is so reassuring and she made a stressful situation run without a hitch. Collette's personal service makes each client feel valuable. Without hesitation I'd recommend San Diego Ear, Nose & Throat Specialists to help with you medical needs.
Jan K.
5 stars
2/17/21
Excellent care from Drs. Goldstein and Husseman.
Cheryl A.
5 stars
10/13/22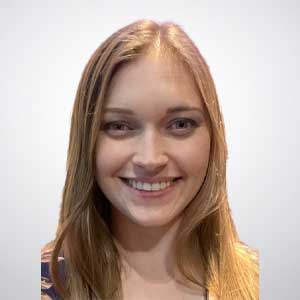 Kristen Mohr, PA-C
Physician Assistant
A native of San Diego County, Kristen Mohr, PA-C, completed her undergraduate studies at California Polytechnic State University of Pomona with a Bachelor of Science in Biology in 2016.
After working as a surgical assistant and a scribe in the Emergency Department during her undergraduate studies, she committed to pursuing a career in medicine. Later that year, she matriculated at Western University of Health Sciences' Master of Science in Physician Assistant Studies, class of 2018. She was the class president of her colleagues and graduated with honors.
Kristen was determined to return to San Diego and began her first PA position at a world-class vertigo and balance center in Otoneurology. Since that time, she has worked in a comprehensive pain management clinic. These positions have allowed her to master fine technical skills and procedures, in addition to optimizing medication management for various conditions. During the COVID-19 pandemic, Kristen was also contracted with UCSD working alongside San Diego Rapid Response Network performing family medicine screenings with a focus on public/international health for asylum seekers to the United States.
At San Diego Ear, Nose & Throat Specialists, Kristen believes the core of quality medicine involves establishing longitudinal relationships through active listening and education. In order to optimize individualized patient care, Kristen encourages patients to make healthy lifestyle choices and always employs team-based decision making in her treatment plans.
When not in the office, Kristen enjoys cooking, traveling, watching sports, and spending time outdoors with her boyfriend Greg and their dog Athena.
I have had a lifetime of sinus issues, and am thankful that I found Dr Dent. I have been coming to Dr. Dent for 10 years! I know whenever I have a flair up he and his staff are there for me. From the excellent customer service on the phone from his front desk staff and office manager to Shae Ana (Sorry if I spelled it wrong) who took my vitals all the way to his PA Kristen, who has excellent bedside manner and took the time to listen to what was going on I 10 out of 10 recommend!!.

Jen W.
5 stars
11/30/22
---
I've been so happy with the help and care from everyone in the office! The PA Kristen was very knowledgeable & helpful for my ear. I've also seen Dr. Dent previously for my deviated septum and was very thankful for his help. Thank you so much!.

Van D.
5 stars
11/30/22
Kristen was awesome. Called before opening time and the answering service directed me to Kristen who helped me with prescription drugs to help with my dizziness and then was able to see her in the afternoon to fix my Issues. She's a ten star rating and want to thank her and San Diego ENT staff for the timely help.
Scott S.
5 stars
11/9/22
I always have a good experience at San Diego Ear, Nose & Throat. I haven't seen Dr Dent in a while but all the physicians assistants have been good. The new one, Kristen was very nice and I felt she listened to me which is always important. Dawn in the office has been very helpful dealing with appointments & medications. the ladies in the front office are always kind & friendly & helpful. I highly recommend this office.
Chris S.
5 stars
11/17/22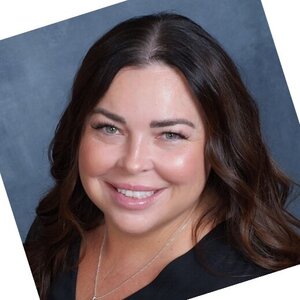 Dawn McCloskey
Certified Surgical Technician, COPM, M.A.
Dawn McCloskey is an experienced leader, administrator, communicator, and surgical team member.
She has been in the surgical profession for 20 years and has been with San Diego Ear, Nose & Throat Specialists since 2015. Dawn is driven by excellence and takes pride in providing the best patient care and best customer service possible.
As, Office Manager for San Diego Ear, Nose & Throat Specialists, her goals include creating a pleasant, professional environment conducive to maximizing the positive patient care experience. In addition to her primary functions as office manager, she also works in the operating room as a surgical technologist assisting Dr. Dent and Dr. Husseman.
She is an active member of the American Academy of Otolaryngic Allergy and holds certifications as a Surgical Technician, Medical Assistant, and Otolaryngology Practice Management. In her free time, she enjoys catching a Padres game with family and friends and going on hikes.
I am so VERY GRATEFUL for Dr. Stephen Dent's office and his INCREDIBLY kind staff—especially his "GEM OF ALL GEMS," office manager, Dawn. Wow! I was sicker than I have been in years, and thanks to Dr. Dent's office, I have finally beaten a wicked sinus infection that lingered for more than a month and went deep into my lungs. I was able to call the office multiple times between appts. with updates and questions and get the care I truly needed. IF you have to get sick, you might as well find a doctor's office who makes you feel emotionally as well as physically better! Thank you Dawn and Dr. Dent team! I am FOREVER GRATEFUL.

Tamara W.
5 stars
2/11/19
---
Everything was organized and perfect. From the minute I walked in the door to the minute I walked out. Staff, Nurse (Dawn) and Doctors (Dent) and asst. were so patient & comforting..

K.L.
5 stars
3/15/22
Dawn, the manager of this ENT clinic, is a truly exceptional person. Greg & Mary.
Greg S.
5 stars
11/3/18
Dawn was an excellent nurse. Very informative and caring. Everyone there was very helpful and supportive.
J.E.
5 stars
9/6/22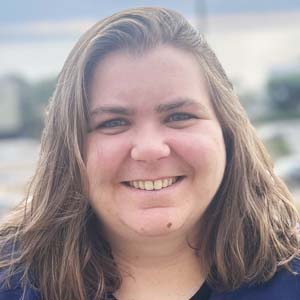 Natalie Woodward
Audiology Assistant
Natalie Woodward joined San Diego Ear, Nose, and Throat Specialists in 2023. She graduated with a Bachelor of Science in Speech Language Pathology from California State University, San Marcos in 2020 and is currently completing a Master's of Science in Health Sciences at Northern Illinois University.
As a student at Northern Illinois University, she had the opportunity to spend 10 days in Krakow, Poland with the organization Heart of Hearing. While in Poland, Natalie worked alongside Polish medical students, conducting hearing screenings for Ukrainian refugees and Polish school children.
During her 10 days in Poland, she was also able to interact with locals in Krakow to better understand Polish culture. Natalie's experience in Poland has reinforced her passion for working with individuals who are living with hearing loss and inspires her to continue making a positive difference.
Outside of work, Natalie enjoys collecting vinyl records, photography, and spending time with family.
San Diego Ear, Nose, & Throat Specialists

2020 Cassia Rd STE 101 Carlsbad, CA 92009
Call or Text: 760-334-5466
Fax: 619-858-0928
Mon – Fri, 8:30am – 5:00pm